Last week was the activity week for most MRSMs I think. I'm currently on a long weekend in Alor Star as there are two days of public holiday in Kelantan, but not in Kedah. Anyway, it's good to be back again in Alor Star. I had NO TIME checking my e-mails etc during past weeks as I was busy with my drama team and we already did our best at the Dramafest during Language Week in MRSM Kuala Krai.

Guess what? We got 2nd place with THREE AWARDS and they are Best Director, Best Costume and Best Actress. Who is the director? Me! :P We had some problems along the way and everyone decided to promote me as the director. It was very tiring though, but I'm laughing now after what we achieved. Our adviser was very helpful, most of us are first-timers so she helped alot. I don't have much to say after my last post. It was alot of fun working as team, doing fun stuff.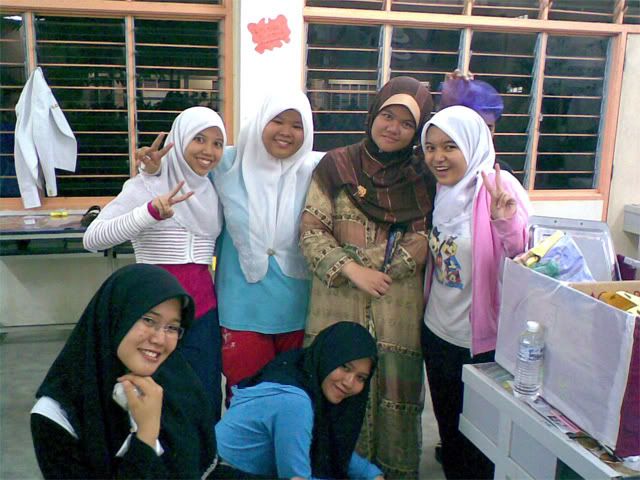 These are some of my drama teammates. The photo was taken after our performance at the competition. Some of them are still in their costume. I don't feel like writing about our drama now.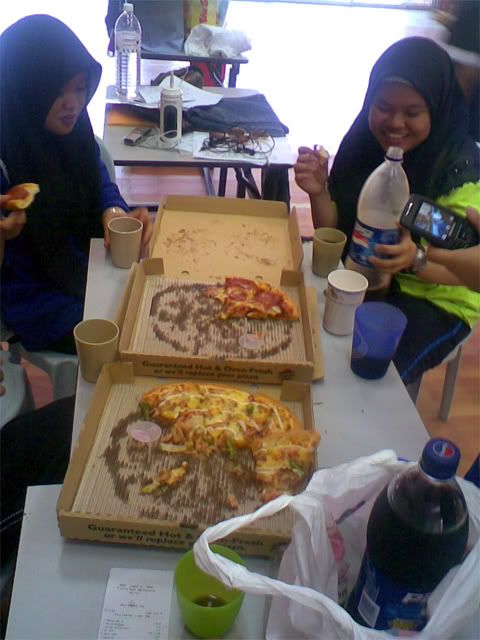 We had our lunch during one of our training sessions. We ordered some pizzas from Pizza Hut, it was pretty cheap I guess. Two large pizzas for about RM35, it was a good deal.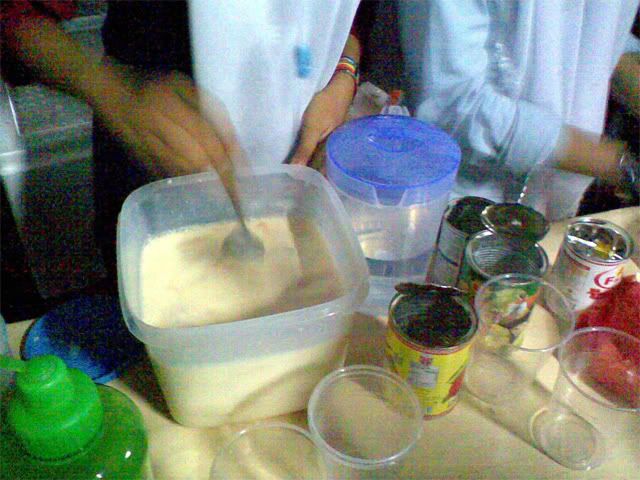 Enough about drama, I did have some time to join the Activity Week back at PC (Pengkalan Chepa). This photo was taken during night market by the students. Every class had to set up a booth at the night market. We sold fruit cocktail, sweet corn in a cup and sardine and tuna toasts. It was fun too, especially when our booth was crowded with people.

Good times!