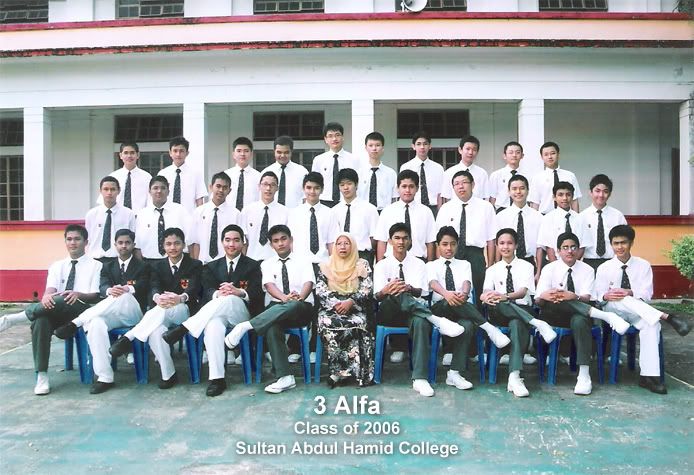 The other day (can't remember), the school was having some photograph sessions involving the Form Three to Five classes, clubs, societies and sport teams. My class, 3 Alfa, was the first one on the bill to take photo. The photos are actually for the school's yearly magazine. I'm going to be in the magazine!

In the photo, I'm the 4th in the back row standing. The woman in the middle, front row seating is my class teacher. She teaches us Math. Two of my classmates weren't in the photo. They were absent, shame. I'm in boys' school if you guys still don't know.

I scanned the photo, made some adjustments and came up with this. Scanned photos are low in quality and I hate them actually. I have to pay 50 sen for the photo though. Click on the photo to see the original size. Small size aren't that good.