Yeah, I spend RM400 on new bike today. I went to a bike store in the city and bought this new bike: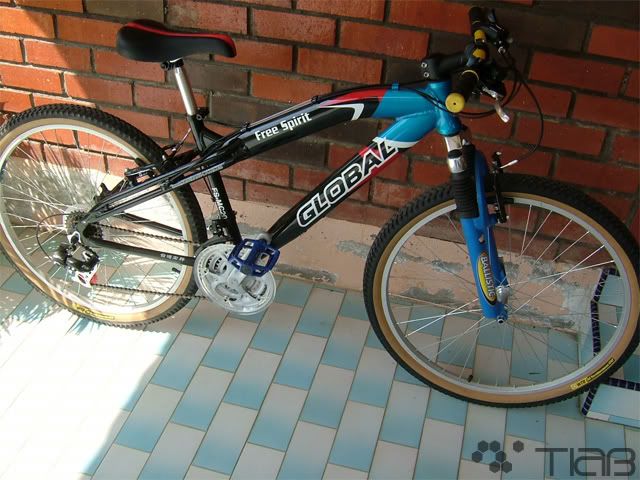 I saw this bike on last Sunday, after I was supposed to pick up my grandma and uncle with her daughter at the airport, but they missed the flight since the flight was so early at 7.30AM. LCCT is pretty far from Kuala Lumpur. Anyway, I told the bike store guy my budget was RM300-400, then he recommend that bike to me. I went back home, thought about it and brought this home. He gave me RM380, add another RM20 for aluminum pedals. RM400 is pretty much a good deal.

The bike has WTB tires, Kore handlebar, Shimano gear and other stuff I don't know. The frame is made from aluminum and it has forks too! I'm going to ride it to the park tomorrow, yay!