Yes, I'm back bitches! I took a break from blogging for a few week or months, I guess. So now, I'm back. What's up? Nothing much. Post-MRSM life has been very good although it is actually the same, like getting back to your normal routines. The experiences in MRSM have made me appreciate every moments I have in normal school (non-boarding school, non-MRSM, whatever you wanna call it).

Can I just state here how much I hate MRSM? Yeah, I hate MRSM. Remember this case where some students of MRSM were expelled? 15 students to be specific (the news at Bernama). Who says bullying cases don't happen in MRSMs? It happens all the time. We just can't believe the fact that it happens in a high-grade school like MRSM. I was in MRSM Pengkalan Chepa, one of the four best MRSMs around and the MRSM PC was the the third best school based on 2006 SPM exam results. But still, all these things that we thought shouldn't happened happen. UGH! My brain got cramped thinking about MRSM PC.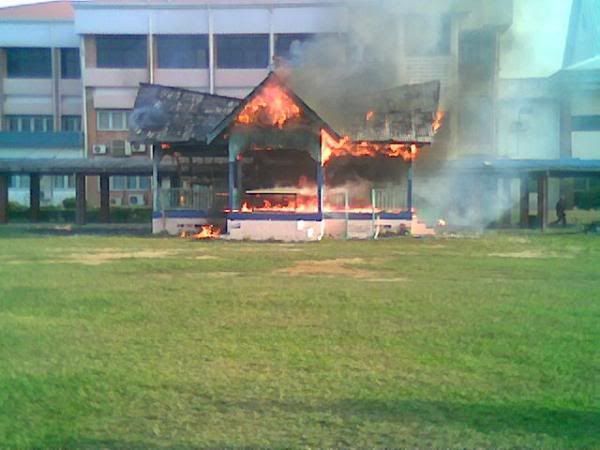 LOL! What a waste for me missing this fun time watching the pavilion of MRSM PC, located at the field. The fire happened two days after I left the school. So cool!

Anyway, MRSM life is one of my chapters in my life and I already passed it. The funny thing is the life I thought it was over continues. The Kolej life will never end, I guess. Bleh, I hate being very patriotic about my school.

After being super busy with drama when I was in MRSM PC, now I'm part of an F1 team. We make F1 cars in small scale. I'm the graphic designer and pretty much doing small things like marketing, merchandising and presentation. I don't actually make the car.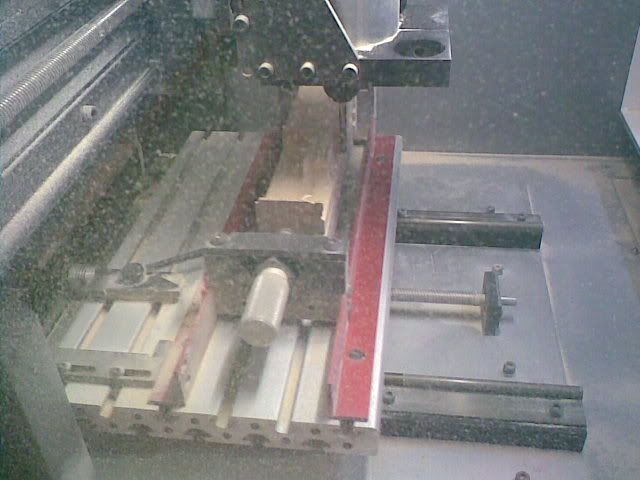 This is actually the machine where you make the model. We actually made it drilled some hole on the metal rod where it holds the wooden block. And as a graphic designer in the team, I came up with this logo. It's not official yet, but we're going to decide tomorrow.


The race is during early September that will be held in Alor Star. It is the north region level competition. After that, we go (if we are on the top 3) straight to national level.