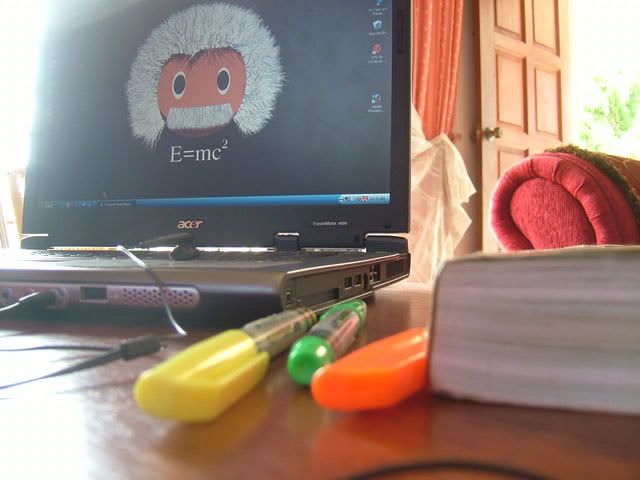 Less than two weeks left for my PMR. Yes, the real one. Again, THE REAL ONE! It is going to happen on 2nd-6th of October 2006. I just realised that I have (to be specific) 13 days left before the exam, and 13 days to complete my revisions. I still haven't mastered everything, especially in History, Geography and Science. These are the three subjects that I suck at. I really have to concentrate on this. I'm going to nail this exam.

As for the school's last preparation, there will be a Yassin recital ceremony this Thursday for all Muslim students including those who are going to sit for SPM and STPM. On that day, there will also a special ceremony for the teachers and students at 11.30AM, then off to Al-Bukhary Complex at 12.30PM for the Yassin recital ceremony. Parents will be there too.

Tomorrow, my mom, sister and grandmother will go to KL for sister's graduation ceremony at Mandarin Oriental Hotel, near KLCC. They thought of bringing me along, but I said I'm currently busy with school and stuff. Hell, 13 days and skip school for two days?! Not going to happen. My dad also busy with his work so he can't go too. So that leaves the three of us (me, dad and bro) for four days starting tomorrow.